#117 – Casually (Getting Shit Done) Friday
4 months ago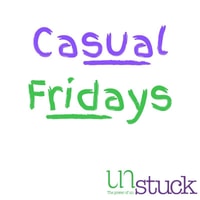 Episode Notes
Welcome to the Unstuck Institute Podcast!
This week on Casual Friday...did Cel get her laundry list of goals done?! Find out how Josh's 505songworks.com website is coming along!!! Was he able to finish it...or will Cel have to donate his $$$?
This actually sounds like a cool mystery novel, not a business mastermind. BUT IT IS A BUSINESS MASTERMIND, so tune in and hear our updates!
Trying to stick to your goals? Download the free Unstuck LifeBook!
Got a question? Reach out to us on Instagram @Unstuck.Institute or e-mail us at [email protected]
The Unstuck Institute Podcast is brought to you by: Podcast Startup Course Gather Round la Cucina | Wellness Cucina