#115 – Casual Friday | Always Learning
4 months ago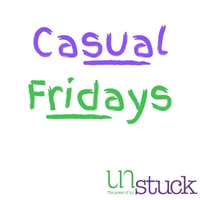 Episode Notes
Welcome to the Unstuck Institute Podcast!
This week on Casual Friday...did Cel finish her laundry list of goals, or can Josh donate money on her behalf? What about Josh? Did he finish his homepage? I know, you're on the edge of your seat!!! Tune in to find out the answers to these riveting questions!
Trying to stick to your goals? Download the free Unstuck LifeBook!
Got a question? Reach out to us on Instagram @Unstuck.Institute or e-mail us at [email protected]
The Unstuck Institute Podcast is brought to you by: Gather Round la Cucina | Wellness Cucina