#84 – Casual Friday | Getting Technical & Getting Things Done!
8 months ago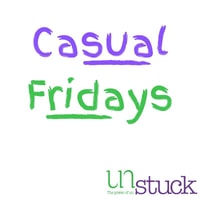 84 Episode Notes
Welcome to the Unstuck Institute Podcast!
This week on Casual Friday Cel & Josh move take steps in moving their business' forward! Cel has some technical questions regarding hosting / domains; oh and one of her goals has finally come to fruition! Josh has a crazy week, but still made stuff happen! We get the low-down on which FB ads worked!
Trying to stick to your goals? Download the free Unstuck LifeBook!
Got a question? Reach out to us on Instagram @Unstuck.Institute or e-mail us at [email protected]
The Unstuck Institute Podcast is brought to you by: Podcast Startup Course Gather Round la Cucina | Wellness Cucina