#4 – Limiting Beliefs
2 years ago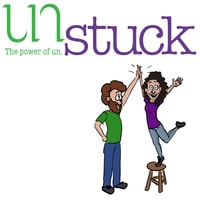 Welcome to the Unstuck Institute Podcast!
Let's talk about what's holding you back the most... You! Do you tell yourself your dreams are unrealistic? Do you tell yourself you shouldn't start your business because there are people out there already doing what you want to do?
We're here to tell you there's room for you! You should start your business because your business will be uniquely you!
Find out more at https://unstuck-institute.pinecast.co