#21 – The Importance of Testimonials
a year ago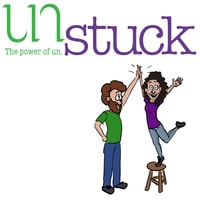 21 Episode Notes
This we are diving into the importance of testimonials!
Ask for them!
Put them on your site!
Use them in your social stories!
Choose a main location where you want testimonials left (Ex: Yelp, Google, Facebook...etc)
Love what we are talking about? — Sign up for our mailing list! Scroll down to the bottom of the homepage to sign up!
Have an awesome business idea, but need a name? Check out Fiverr!
Find out more at https://unstuck-institute.pinecast.co