#145 – Casual Friday | Local SEO & Human Design
19 days ago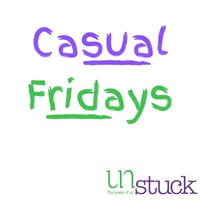 Episode Notes
Welcome to the Unstuck Institute Podcast!
This week Josh is pretty productive on the SEO front & creating a new position for his VA. Cel gets a bit more woo & learns why the past couple of months have been cray...she also has a new direction for the next few months.
Trying to stick to your goals? Download the free Unstuck LifeBook!
Got a question? Reach out to us on Instagram @Unstuck.Institute or e-mail us at [email protected]