#5 – Let's Get Resourceful!
How to figure out what you got going for you!
2 years ago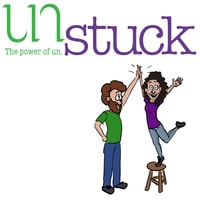 Welcome to the Unstuck Institute Podcast!
What happens when you start using what you got rather than complaining about what you don't have? This week's episode is all about helping your you Identify your resources, you'll be surprised just how many things you have going for you once you stop to think about them.
Find out more at https://unstuck-institute.pinecast.co