#137 – Casual Friday | Homepage SEO & Exploring Patreon
2 months ago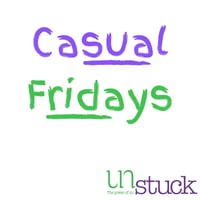 Episode Notes
Welcome to the Unstuck Institute Podcast!
This week Josh updates us on SEO tactics he's learned so far, and how he was trusted into a presentation 3 weeks early! Cel is exploring the worlds of Pinterest & Patreon...oh and she's back on IG!
Trying to stick to your goals? Download the free Unstuck LifeBook!
Got a question? Reach out to us on Instagram @Unstuck.Institute or e-mail us at [email protected]